Share the game...
JogoCast is the best way to share recreational sports with those you love
Football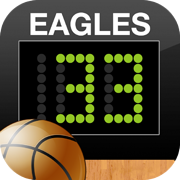 Basketball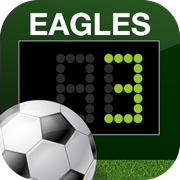 Soccer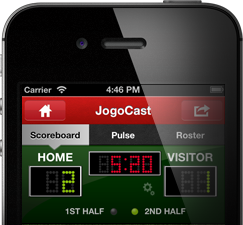 Jennifer Mills
I love this game! I see it really...
8:21 pm

Soccer Grams
Nice shot sweetie. You're a natural.
8:20 pm
Jennifer Mills
The team is playing so well today!
8:21 pm
" I found this app when I was looking for a basic soccer scoreboard. I wanted to keep track of the time and score from the sidelines. I found a few apps including one for 0.99 cents that just had the timer and scores for home and away. They were pretty much all the same.
" The one main feature that sets JogoCast apart, and would definitely be worth paying for, is the real time updates. Now my family members that can't make it to my son's games due to living in other states can get the live updates without me having to send out 8 text messages. I can perform 3 taps on my phone and everyone gets the news, instantly. " more
I also love the shots on goal and corner kick features, not to mention that I can keep track of who made the shots on goal. This app has 10 times more features and use than those other scoreboard apps that just have a timer and score ticker. " less
Michael S, Soccer Fan